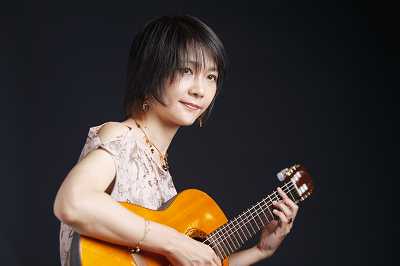 Junko Nobuyoshi

Profile

Born in Fukuoka, Kyushu (Southern Japan) She started to sing from her childhood.
When she became high shcool, she started the Rock band. After University, in 1995, she stated the Jazz live show. She has been acting many places.
In Japanese, English and Scat..., she has been singing Jazz, Fusion, Brazilian, Rock style even with Japanese traditional melody.

The 1st Album "First Time Again" was just released in Nov. 2010. There are 11 songs on (8 Japanee, 2 English words and 1 instrument). Yogo Shindo is producer (well, good Jazz Keyboardist).

1. Will ship the wind
2. Could I Smile a Flower's smile
3. Time is
4. Lover Letter
5. Missing the summer of 2009
6. Shall We go for a Walk
7. Oo Yeah, Yeah Oo
8. Fisrt Time Again
9. Tonight
10. is this really
11. Rainning on the Kotox

Message from Junko

I love music of artists who are open-minded about music genres and who create music without
setting borders, e.g. Sting, Dianne Reeves, Pat Metheny, John McLaughlin, Flora Purim,
or Elis Regina. As a singer I respect John Lennon, who can really sing
the lyrics; i.e. there is no gap between what he says in the lyrics and what he is actually
saying in his singing.

I was truly inspired when I heard a Portuguese female artist, Dulce Pontes, who naturally
mixes so-called popular music and their traditional music, fado. It seemed to show her
resolution, pride, and sincerity toward her music and identity as a person and as an artist.

I was born in Kyushu, a southern part of Japan, but was mostly raised in Tokyo, where most
kinds of music are accessible. I grew up listening to, singing, and playing many kinds of
music. To me it seems natural to make music which is a real mix. I want to be true to myself
as a person and as an artist, and hope to create music which will naturally come out of
the system of this person with this identity, these music senses, and love and respect
for kinds of music I grew up with.